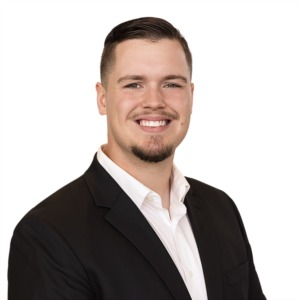 Hello there!
Thank you so much for taking the time out of your day to view this page! Having been born and raised in Tulare County, I am blessed to be able to serve the community that I call home. I am enthusiastic and motivated to navigate each client through their own individual journey. Buying and selling real estate is a life-changing experience that can be overwhelming. I will work hard to make every transaction as smooth as possible for my clients. I look forward to the opportunity to meet, and exceed, the expectations of my buyers and sellers.
I was brought into the real estate world in 2021 because I saw it as an amazing opportunity to make new connections and help others. With a bachelor's degree in communications, I've always been fascinated by being able to connect with others and help them solve problems by being a reliable person they can lean on in challenging situations. Real Estate has been an amazing vessel that truly allows me to use these skills I've developed throughout my life experiences.
I was born on December 3rd, 1994 in Visalia, CA. At the age of 16, my family and I moved to Tulare to be closer to Mission Oak High School where I was attending school at the time. Tulare really welcomed my family with open arms and for that reason I feel like I want to do what I can to be a positive contribution to this community. After
attending MOHS, I went on to attend Fresno City College where I received my A.A. and earned a full-ride scholarship to attend Black Hills State University (South Dakota) to play football. After graduating from BHSU, I went on to play one more football season overseas for a German Football League team by the name of the Oldenburg Knights.
 When I'm not slinging real estate deals, you can probably catch me over at College of the Sequoias where I coach the offensive line for the football team. Coaching has always been a passion of mine because it gives me another great opportunity to help others and build relationships. My hobbies include working out, traveling with my wife Krystin, and watching Las Vegas Raiders and Dallas Mavericks games.
My goal is to grow as a real estate professional every day and to serve as many people as possible in the Tulare, Kings, and Fresno Counties. I strive to do all the heavy lifting in transactions so that my clients are truly able to sit back and enjoy the process of buying or selling a home. Please let me know if there is ANYTHING I can do for you, I'm always here to help. Regardless, I'm always open for a conversation and a coffee date! 559-731-2179